so eric and i had a mini vacay this valentine's day weekend...but only sorta.

saturday:
no computer day.
so we wondered around the 500sq ft of our apartment for a while...
then i crafted and he worked for fun (but technically work worked).
sunday:
we slept in and then watched movies
while eric worked and i crafted.
monday:
eric woke up with a cold. i took him to work. i changed my name. (finally!)
then i stopped by my mom and my mother-in-law's houses to drop off valentines (and got some lovely daffodils and rhubarb bread in the process!) :)
then i picked up eric early from work. and we went to world market and got a whole bunch of lovely things: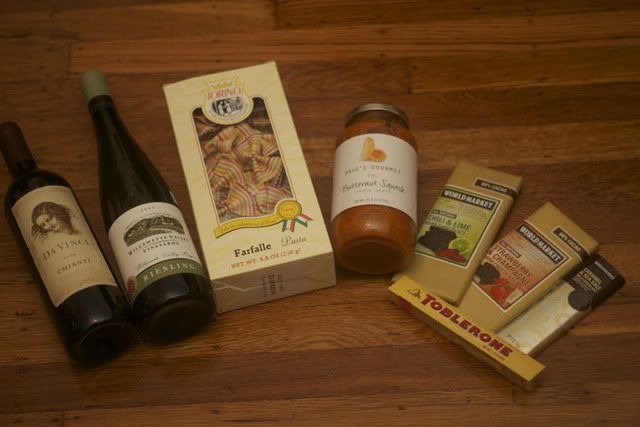 (yes that is chili lime and strawberry champagne dark chocolate!)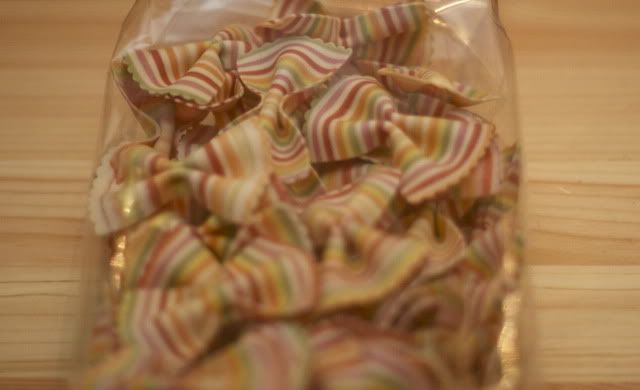 (i just can't get over how pretty this pasta is!)
but then we decided we were too lazy to cook any food...
so we ordered chinese takeout. yummm.
and then we sat back and put on saraha.
all in all:
a
very
merry
valentine's day