good morning all.
the weekend brought was brought in with a fever and exited with leaving me at the mercy of a hacking cough. no fun. but it was just what the doctor ordered because last week i was volcanoing to eric about how my weekend's keep getting eaten up by little things that pop up. so the minute the fever hit, i called and canceled everything. phew! so i ended up having a slow weekend, trying to recover, but during my down time, i worked to try and chip away at the loads of homework and studying that has gone by the wayside these last few weeks. which brings me to the start of my spring break. i met it with lots of throat lozenges and some pretty sunflowers that eric got me a week ago.
husband, 1. thank you for pretty flowers!
2. sorry for keeping you up last night.
so i don't know exactly what sickness has come over me, but there have been sicknesses floating around that are being called things like "bronchitis" and "pneumonia" and "strep throat" so i really hope i find favor with my white blood cells very very soon. in the mean time, i will keep doing my whole
water.tea.advil.smoothie.dave's bread.water.homework.yummy meal.water.sleep.repeat
thing until i feel better.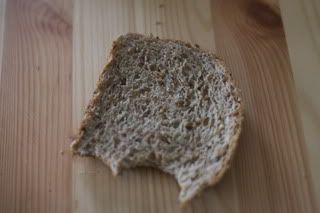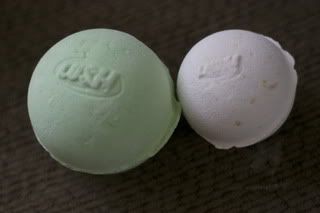 3. dave's bread is my new food splurge item-yum! 4. eric prescribed lush to me as a way to get better. yes please!
i am very much looking forward to a bath with my new lush bath bombs. i got
avobath
and
butterball
and they smell delicious! well, with that to look forward to, i should probably buckle down and kick out some homework!
p.s. here's a list of girly things that i am looking forward after i buy new tires for my car (boo!) and get done with school:
1. a shopping date with myself
2. a date with sarahanne
3. a new hair cut
4. expanding my etsy site
5. cleaning out my closet
6. redesigning my blog
booya!