DAI: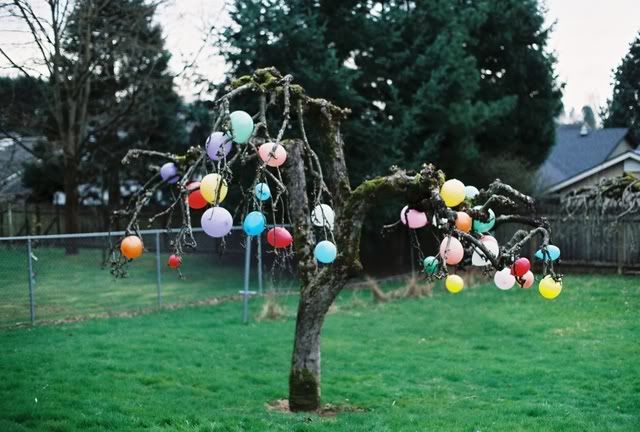 the balloon tree.
aubrey
visited this weekend and we had a couple hours before she left to hang out. this is what we made. our spring creation.
the following pictures are from the balloon tree shoot. we had a blast!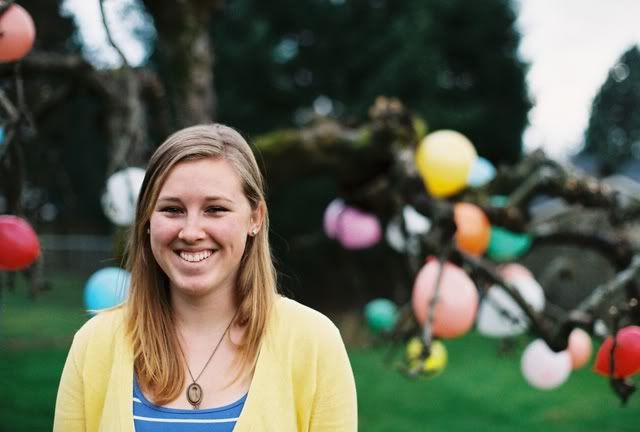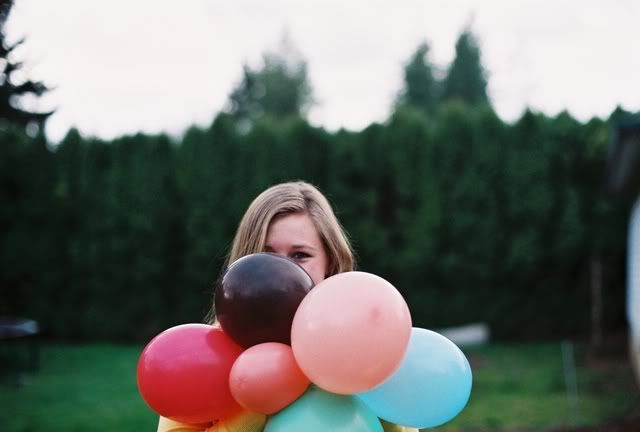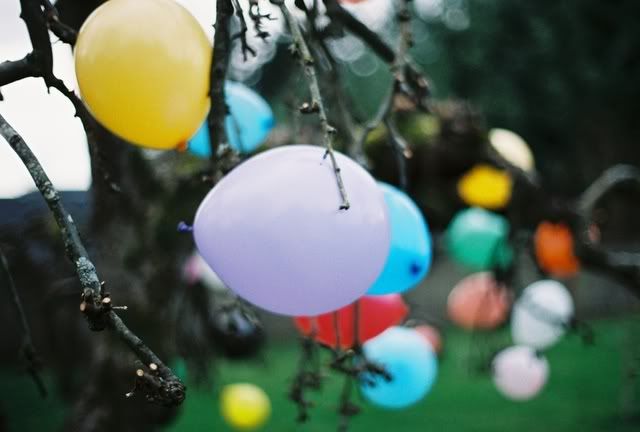 the evening before, eric and i took advantage of the sunset, balloons, and color film!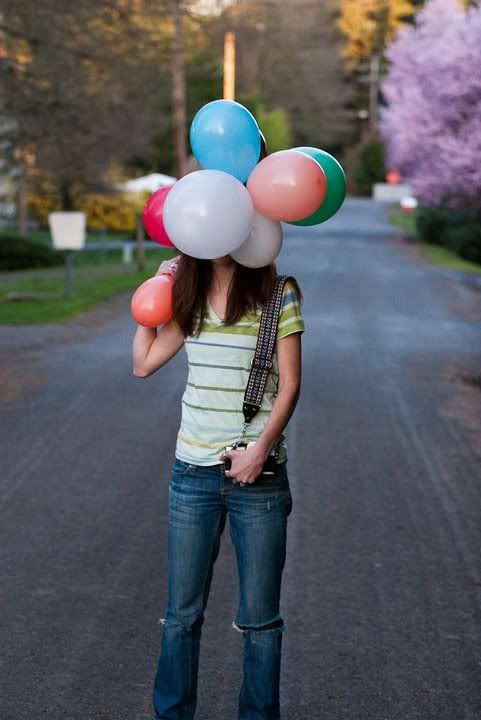 my street, balloons, and my beloved minolta. :)
thank you to eric and aubrey for joining me (and snapping some stellar pics!)
p.s.
day 6
was whatever tickles your fancy day. obviously, i chose balloons :)